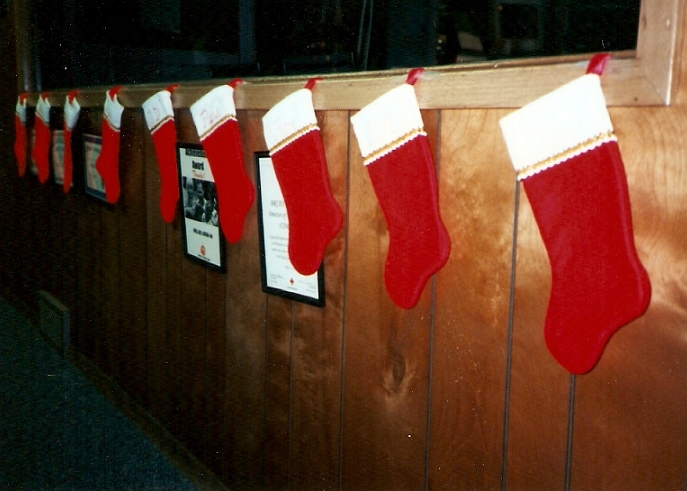 Hardin County's first radio station signed on the air September 28, 1950. From a small band
of businessmen putting a Mom and Pop AM station on the air on what was then the outskirts of town to a growing bonafide radio station serving Hardin and surrounding counties, WIEL, like all other stations, went through changes in ownership, personnel, format, and logos. One thing remained constant...AM 1400 was the place to go for music and information, as well as for news and sports. WIEL became an integral part of the community and the lifestyles of its citizens, thus being referred to as "Community Radio 1400 WIEL."
In early 2007, former disc jockeys and station personnel, both past and present, embarked on assembling a website
in honor of WIEL, much in the fashion of
79waky.com
&
1080wklo.com
. In addition to radio related links, there are also special features of historical & local interest.
In an era where FM dominates the airwaves and the once all important AM stations get pushed away until they are only a fragment of what they once were and dwell only in our memories, we invite you to visit us often. So, close your eyes and, in your mind, put the top down, grab your honey and cruise on over to the Moo Dairy Queen. We'll do our best to help you relive those memories...and remind you why, for so many years, you relied so much on E'town and Hardin County's music and news leader, AM 1400 WIEL.



Did you know??

According to www.oldradio.com, WIEL's call letters originated from the use of
the first two letters of our city's name stand for "

I

n

EL

izabethtown"!
---
"I remember a period of time that the WIEL announcers would say
WIEL-We Initiate Enjoyable Listening
"

-
Larry Bolls, former E'town resident by e-mail
"
The 14WIEL website is very important and Max has done a great job carefully setting it up. This website
will outlive all of us and will continue to tell WIEL's story of long ago when WIEL Radio was live, with great
air-talent, creativity, and
ELECTRIC
listenability
!"
-Bob Craft, 14WIEL 1975-1984
"Thank you Max...and keep the passion alive."
-Ross Becker, GM 1997-2003


"That is a great effort...keep up the good work!"-
Larry Bolls, former E'town resident by e-mail


"Thanks for what you are trying to do for this radio station. It captures a part of history
for this community before it's really gone."
-Belinda Stark, former reporter & news director

 "(To) you, Paul and the others who worked so hard to create this tribute website,  you will probably never know 
how many smiles and how much happiness you have brought to so many...I hope that it is as rewarding
 for you as it is for us."-

Deanna Pozesny,  former copywriter 14WIEL

 

"I enjoy visiting the WIEL website to see what you have added.  Feb. 1st, (was) the fifth anniversary of Ron's 
death....thanks for keeping his memory alive."-Judy Boone, wife of Ron Boone 

 

"The internet is the way to remember it, thanks

 to the caretakers of the faith-and for WIEL that's YOU.
T

hanks for fanning the flames of yesterday's 14WIEL

" -Bob Craft, 14WIEL 1975-1984 

"It's good seeing the old pix and [it's] interesting thinking back to the times described in the 'WKRP in 
Cincinnati' song–where a person could make a living (sort of) going town-to-town up and down the dial"
-

Mike Griffin, former co-worker & longtime friend of Bob Craft and early disc jockey/engineer of  WAKY -790 

 
---