The DJ's Picks

Updated November 5, 2008


(Thanks to Harry Anchan of Calgary, Canada for updated Wolfman Jack lyrics!)



---
We asked the WIEL dj's their favorite discs spun during their time at 14WIEL.
We happily share them with their listeners/our viewers right here on this page.
This page, we hope, will be updated frequently as we are able to contact 'our' jocks!



Paul Urbahns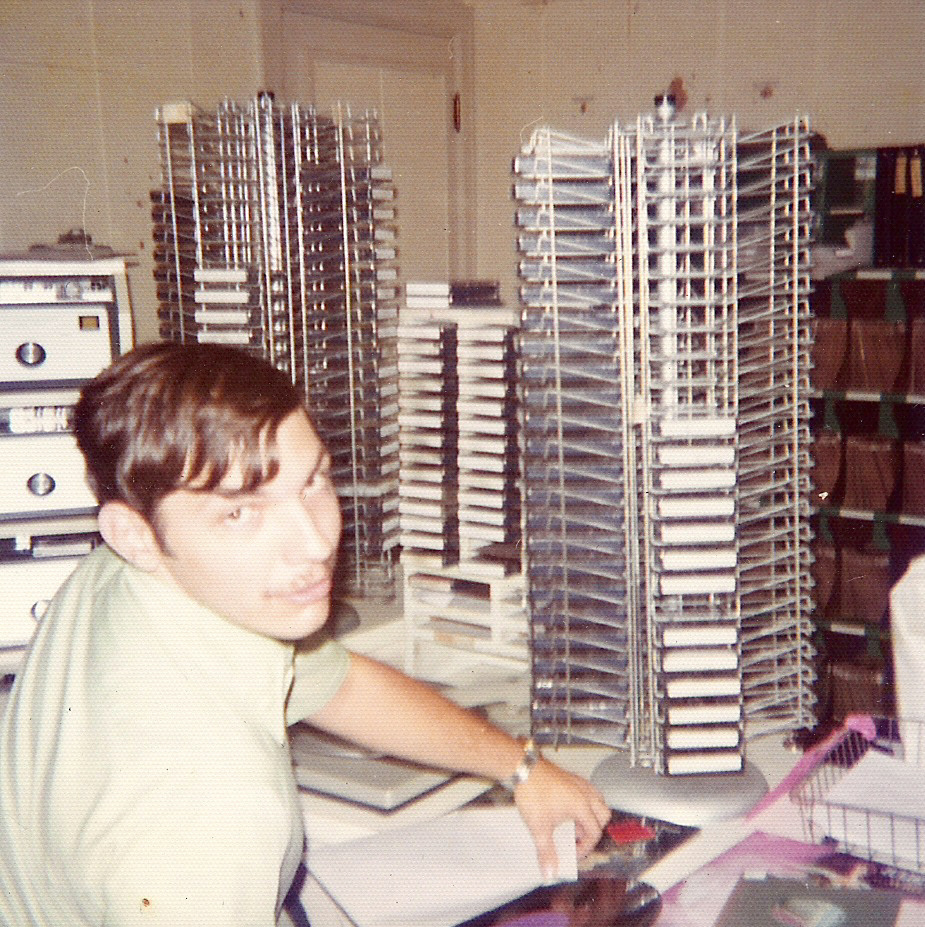 It Never Rains In California - Albert Hammond
I still get a charge out of that one, the original single was mixed to sound good on AM radio, and it did!
I Can See Clearly Now - Johnny Nash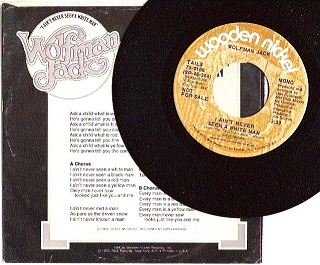 I Ain't Never Seen A White Man-Wolfman Jack


Wolfman Jack
had a weekly radio show on WIEL and that was his current release, we didn't have the record so someone apparently dubbed it to cart from his radio show.) Not only did we count Wolfman as one of our own, he had a large following in this area because of the military that heard him daily when they were stationed overseas on American Forces Radio. Yes we did get requests for it too. This song was out in late 1972 just before the release of
American Graffiti
in August 1973, so Wolfman was not the household name that he would be later when he was featured on records by
The Guess Who
and Stampeders. This song also predated his beginning on the Midnight Special TV series in February 1973. So I guess we had Wolfman before he was cool.
Here are some of the very timely lyrics, at least for that period:
Ask a child what's white he's gonna tell you snow.
Ask a child what's black, he's gonna tell you coal.
Ask a child what's red, he's gonna tell you fire.
Ask a child what's yellow, he's gonna tell you the sun.
He ain't never seen a white man.
He ain't never seen a black man.
He ain't never seen a red man.
He ain't never seen a yellow man.
Only man I ever saw looks just like you and me.
I ain't never met a man as pure as the driven snow.
I ain't never known a man as hard as West Virginia coal.
I ain't never seen a man as warm as a winter fire.
And there ain't never been a man as bright as a the golden sun.
I ain't never seen a white man.
I ain't never seen a black man.
I ain't never seen a red man.
I ain't never seen a yellow man.
Only man I ever saw looks just like you and me.
Every man who loses his skin shows his snow white bones
Every man who goes to ash accepts the cold black fate
Every man who lies dead in the mud shows his fire
red blood
Every man every once in a while turns and runs yellow and scared
Every man is a white man.
Every man is a black man.
Every man is a red man.
Every man is a yellow man.
Every man I ever saw looks just like you and me
(Updated)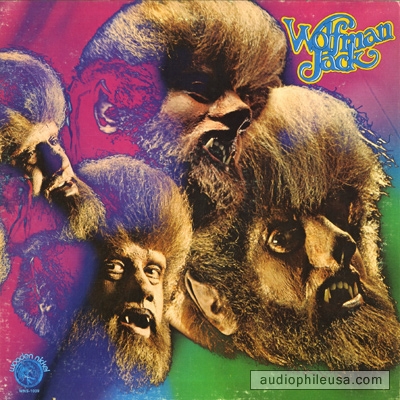 (The self titled LP 'Wolfman Jack' this single appeared on)

Rockin Pneumonia Boogie Woogie Flu - Johnny Rivers
(Again we played the original hit version off the single, seldom heard on oldies radio today. It had about 30 seconds of instrumental introduction before Johnny Rivers started singing, and you could do a whole weather forecast during that time. That was in the day before music pads for everything.)

Scott Goettel



Ah yes, though there were a lot of tunes that I did not like at all, there were quite a few that I did like in the year and a half that I was at WIEL. Here are a couple:
Captain of Her Heart-Double
Something About You-Level 42
Most of all, I always preferred oldies over anything current. My faves were and are still The Beatles, Elvis Presley, The Doobie Brothers, Steely Dan, Rare Earth, CCR, Blood Sweat & Tears, Three Dog Night, Steppenwolf, The Moody Blues, and more from the 1960's-1970's era.

Daryl Hodges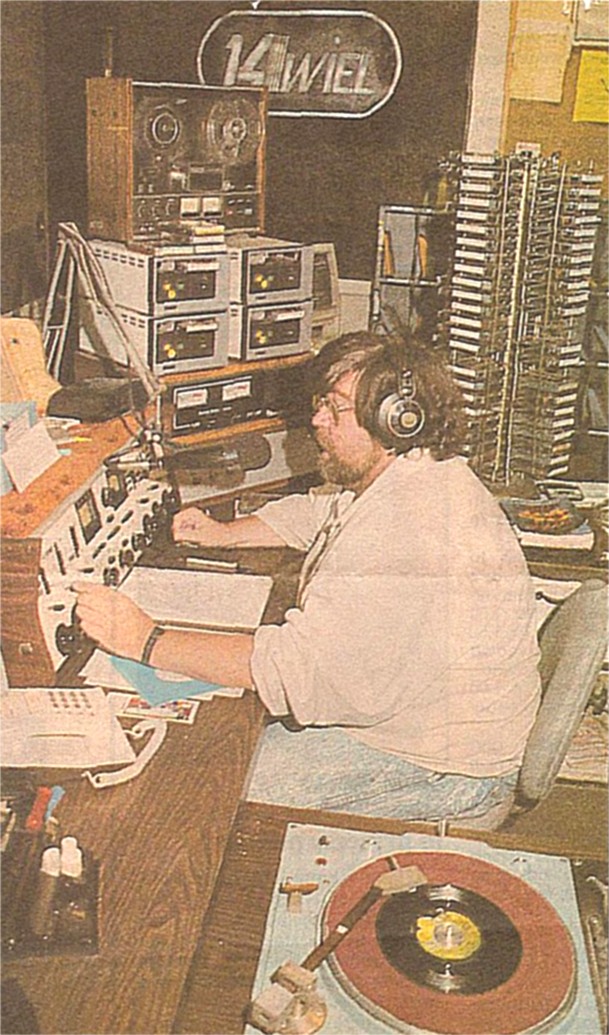 Solitaire-Laura Branigan
Marty Fulkerson used to accuse me of playing this song every day. I did NOT...I played it every other day!
Even Now-Barry Manilow
Simply a classic
Anything by the Beatles-particularly:
Things We Said Today
If I Fell
I Am the Walrus
MacArthur Park-Richard Harris
One of the 2 most powerful and significant songs ever recorded. The Other One...
Society's Child-Janis Ian





Cale Tharp



Little Bitty Pretty One-Thurston Harris
My favorite song at WIEL-ask Scott (Goettel) about that one---he told me I was going to wear that 45 out!



Harry Harrison/Michael Marvin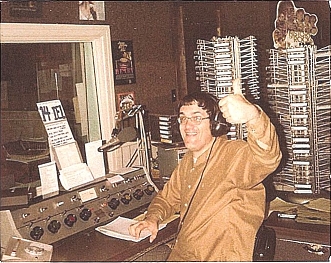 Knowing Me, Knowing You-ABBA
Popsicles & Icicles-The Murmaids
Baker Street-Gerry Rafferty
You Could Have Been With Me-Sheena Easton


One of the first songs I played at WIEL was "
Knowing Me, Knowing You
" by Abba. One of my favorite oldies that I played at WIEL was "Popsicles & Icicles" by the Murmaids. Now if anyone thinks I'm a whimp because I like that song, I also liked Gerry Rafferty's "Baker Street", the first "adult contemporary" song to feature a real heavy guitar solo towards the end. I remembered WIEL played the single version that ran about four minutes and eight seconds. The record also sounds it was speeded up a bit. Another song
I liked was "You Could Have Been With Me" by
Sheena Easton
in late 1981 into early 1982.


Mark Isham/David Diamond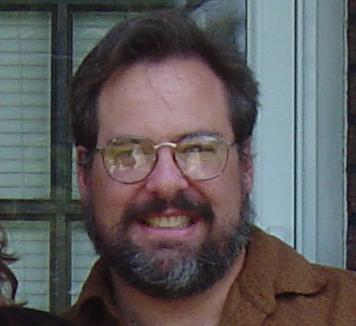 (Mark today in 2008)
Come On Eileen-Dixie's Midnight Runner
Der Kommissar-After The Fire
If This Is It-Huey Lewis & the News
Out of Touch-Hall & Oates
Emotion-Barbara Streisand
L.A. Is My Lady-Frank Sinatra


I'd put off writing this because I played so many songs while I was there. And what might have been my favorite last month may not be my favorite now. For instance, I just heard the song Emotion by Barbra Streisand for the first time in about twenty years and I loved it -- again!! I'd forgotten how much I loved that song and how much I must have played it back then. I also loved just about anything from the Double Fantasy album. As the host of Rock And Roll Night-time, I got to play some stuff that others may not have. The Streets of Fire sound track got some play from me. Some young lady used to call in every evening and dedicate "I Can Dream About You" to me . I liked Come On Eilene and Der Kommisar; Hot for Teacher and If This Is It (Huey Lewis and The News). I even remember whenFrank Sinatra tried to break into current music with L. A Is My Lady. I liked it a lot (the music she moves to is music that makes me a dancer . . . ). I used to love Come Dancing by The Kinks and Run Run away by Slade. How about Cum On Feel the Noize by Quiet Riot?? I liked Out Of Touch by Hall and Oates and Hungry Like The Wolf.
Good Heavens, I could go on and on and on. Or not. These were but a few.
Then there was The Martian Hop
[Some of the songs Mark listed were not normally in WIEL's rotation but were, rather, records played during his "Rock and Roll Nightime" show-MH]


...more to come!


---
<Home>