Raised on Radio
Page Last Updated April 10, 2010

---
Blame it on my grandma... Nannaw, as I called her. It all started at the tender age of 9, when I was messing with her ugly green RCA Victrola. One summer afternoon in 1972 I turned on the radio and, finding it still worked, rotated the dial up from local station 1400 to 1080 WKLO in Louisville, Kentucky. I was entranced. It was the first time I heard "Rocket Man"...then "Saturday in the Park"...then "Baby, Don't Get Hooked on Me"...I was hooked on RADIO!
Oh, sure, I had listened to radio long before that, because my family is very musical and we were always listening to the radio, but it was usually WHAS in Louisville, or WIEL or WQXE in Elizabethtown. I never had much say, I just listened to whatever they listened to...maybe not intentionally, because a 9 yr. old, or younger, was and still is usually playing, so music is just a background. Until the summer of 1972 when, after listening to guys like Chuck Brady and Gary Major, things changed forever and put into play a greater involvement in radio than just mere listener.
I spent most of my childhood on allergy shots, easily getting sick, because as most people know, the Ohio Valley is one of the worst places to live if you have allergies. Having parents that worked and a sister who was in school, I usually stayed home by myself in bed when I was sick. Well, except for my grandma, who was usually doing housework. So my best friend was usually my transistor radio, keeping me company as I lay in bed coughing, sneezing, holding a heating pad to my ear, or throwing up! (Sorry!) I have to add that by the time I had my own little transistor radio, I had started to listen to WAKY 790AM and Bill Bailey, Dude Walker, Johnny Randolph, as well as a host of other zanies, almost exclusively. I had also discovered WAKY moving the big dial further up. It was a big rotary dial that had the bigger numbers at the bottom. Oh, I still would cruise on back down to WKLO if WAKY was playing a song I didn't care for. A few years later I got my first FM radio and once I discovered WQHI 95.7 (now WQMF) I pretty much only listened to AM occasionally.
Fast forward a few years to age 16, when I was out looking for my first job. Uhh, my first job was actually folding and delivering Penny Savers for Steve West, but that doesn't really count. By this time I had developed such a love for radio and the dj's who had kept me company either when I was sick or in the back seat driving up to Louisville with my little green Zenith transistor radio pressed to my ear while my mom was listening to 84WHAS on the car's AM radio. Anyway, by this time I had started getting the feeling this might just be what I wanted to do with the rest of my life. So I called the late Rich Upton, who was then PD at WQXE FM-100 (now 98.3) one day to ask if they needed anyone to empty the trash. As I had a deeper voice then than I do now, he said no, but he handed me some news copy he ripped off the AP wire, told me to go into the production room and when I was comfortable to hit record on the reel to reel...maybe it was a cart machine...and that was it!!! Pretty decent trade, huh?
The above image is of WQXE (Quicksie) circa 1985 in the West Dixie location they occupied over 20 years until they constructed a new facility a couple of years ago just two doors down. The building above was their second location, the first being near Glendale. After moving to the downtown location above, the first address sat vacant for years until being converted into a home. I worked at the West Dixie station for a large part of my latter high school years, taking a break after my junior year and going back the second half of my senior year. After a serious accident the summer after graduation sidelined my fall entry into college, I went to work at WKMO 106.3FM in Elizabethtown part-time and started college the following semester. In the photo below we see the small building that housed WKMO and WIEL until three more stations were squeezed in, but that would be getting ahead of ourselves. Later on I decided to join the military and everything was supposedly over...or so I thought. For a short while I served on the ship's radio station, which kept me in practice. After that, I never thought much about it again. I thought about it, but never seriously considered getting back into it.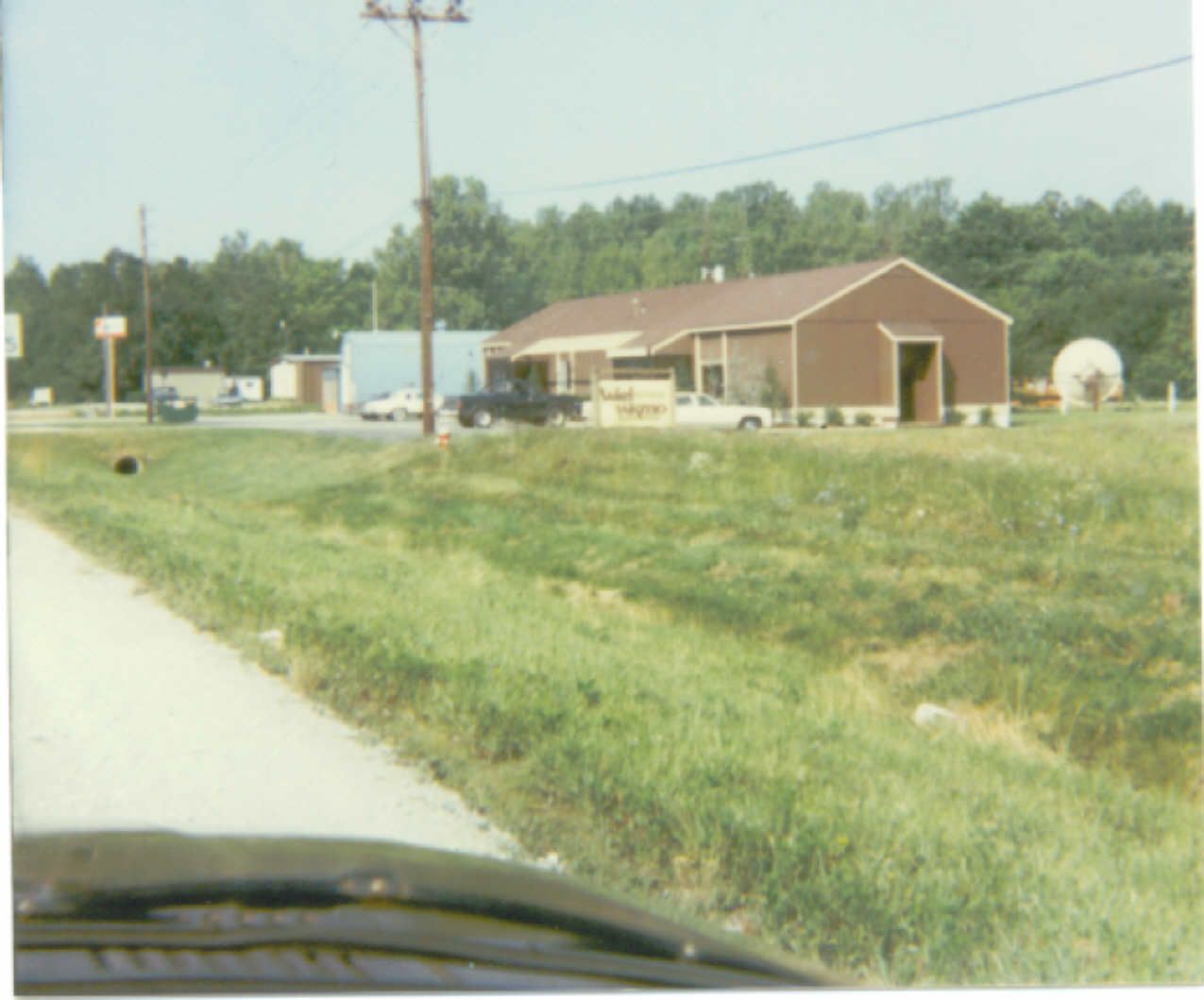 It was while I lived out of state and had just gotten off active duty that one day I got bit by the bug again. I enrolled at

Columbia School of Broadcasting

and the more I studied and did my labs, the more I got re-energized! While I was still enrolled and working full-time at a music store, I started working at WODC 88.5FM in Virginia Beach, pictured below in it's last days as the tower is being moved to their current Tidewater location, where they now operate as

WJLZ

.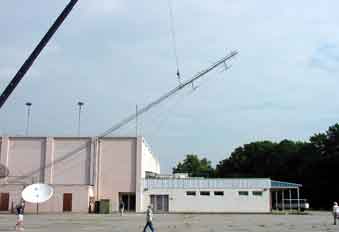 Oddly enough, the building in the picture formerly housed an adult theater until the Open Door Chapel bought it, converted it into a church and started a Christian radio station with studios at the side of the building. It was here I stayed until moving back to Kentucky. Several months later I got back on at WQXE, but this time it only lasted a few weeks.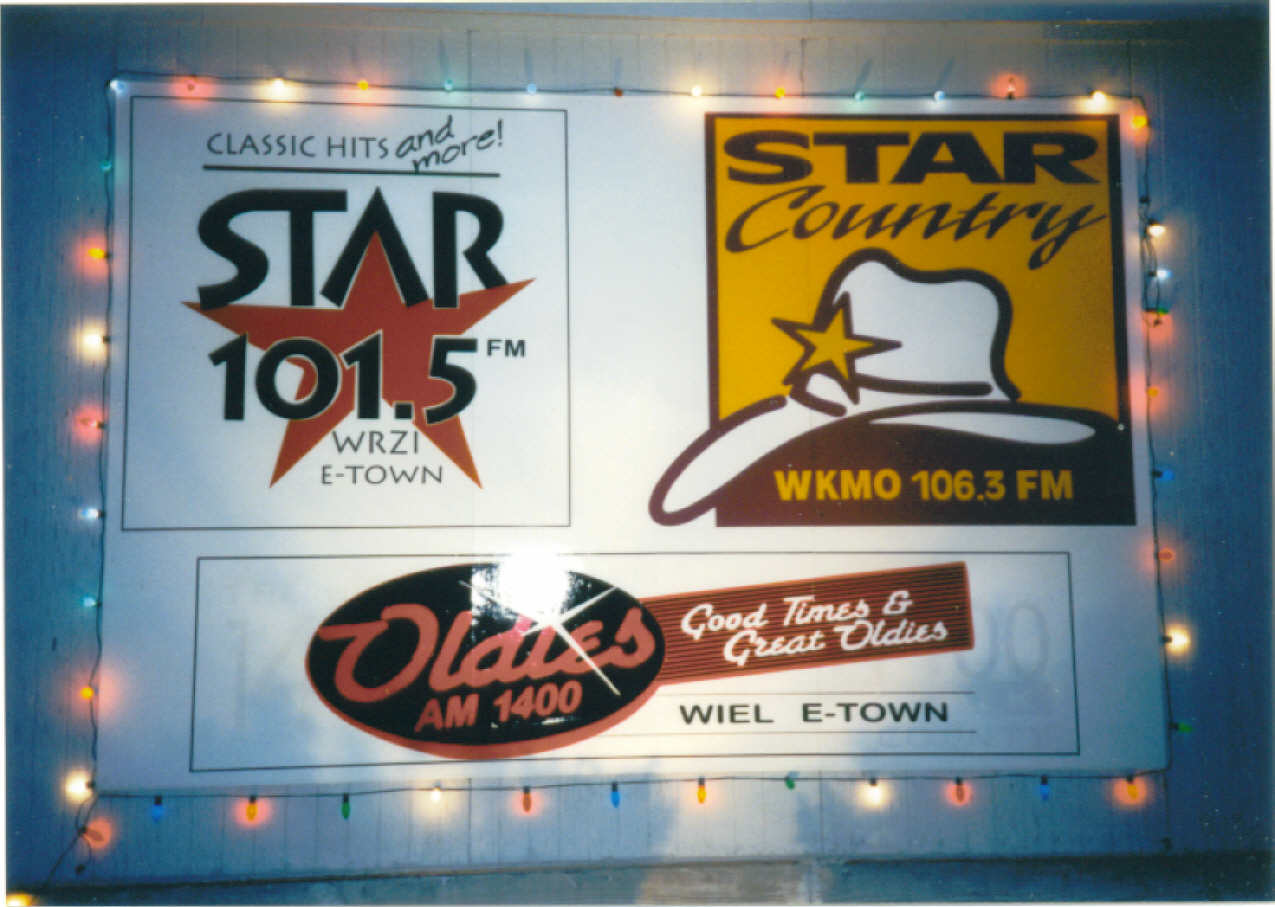 In 1999 I went back to work for cross town rival WIEL 1400AM and WKMO, which by this time had been joined by a third station, WRZI 101.5FM, all of which are represented in earlier incarnations on the above signboard. Today, these stations are known as ESPN1400 (WIEL), 106.3 the Bear (WKMO) and 101.5 the Point (WRZI). WRZI had been co-owned by the late Ron Boone, who had been a longtime newsman for WIEL/WKMO, and Mark Goodman, then-owner of Hodgenville's WXAM 1430AM.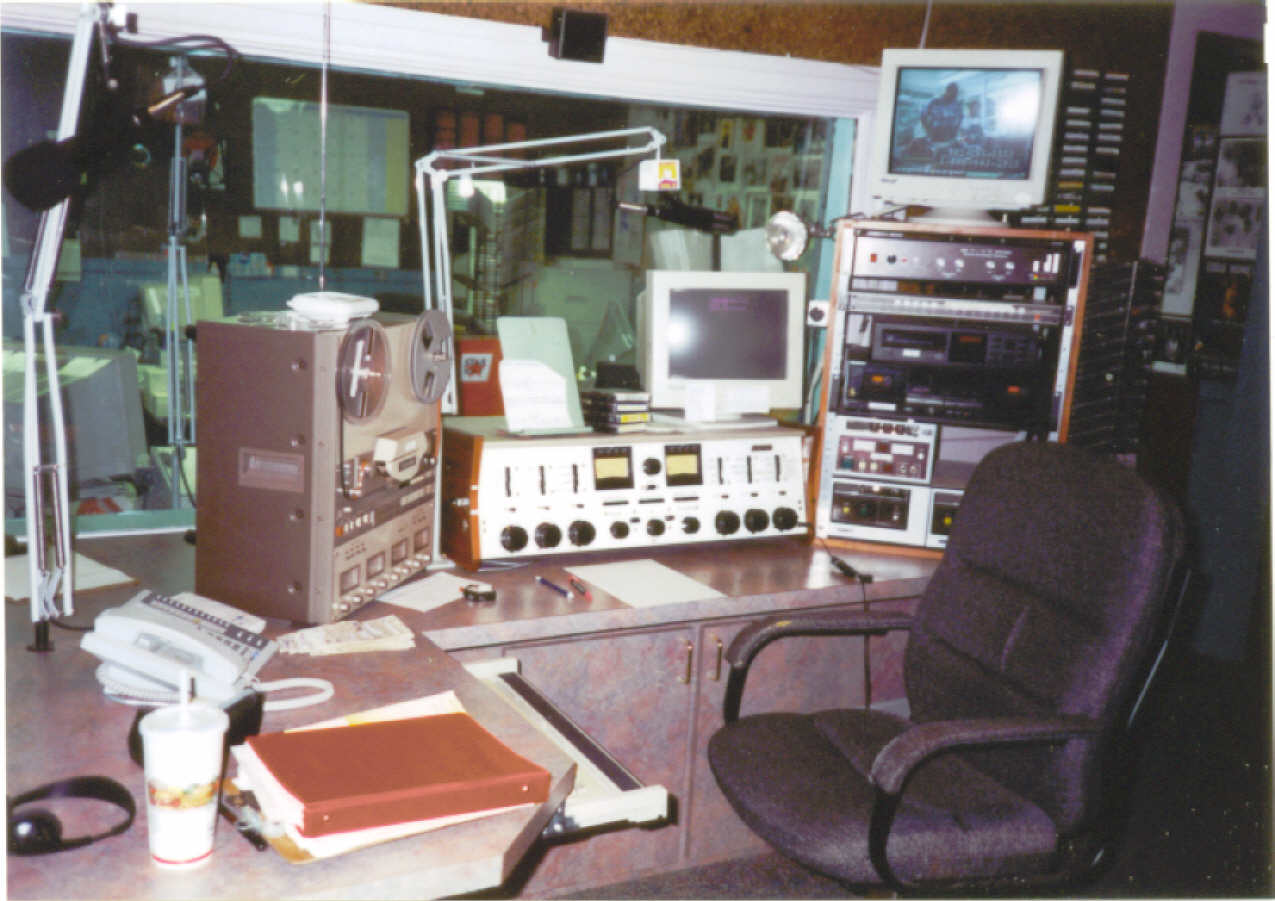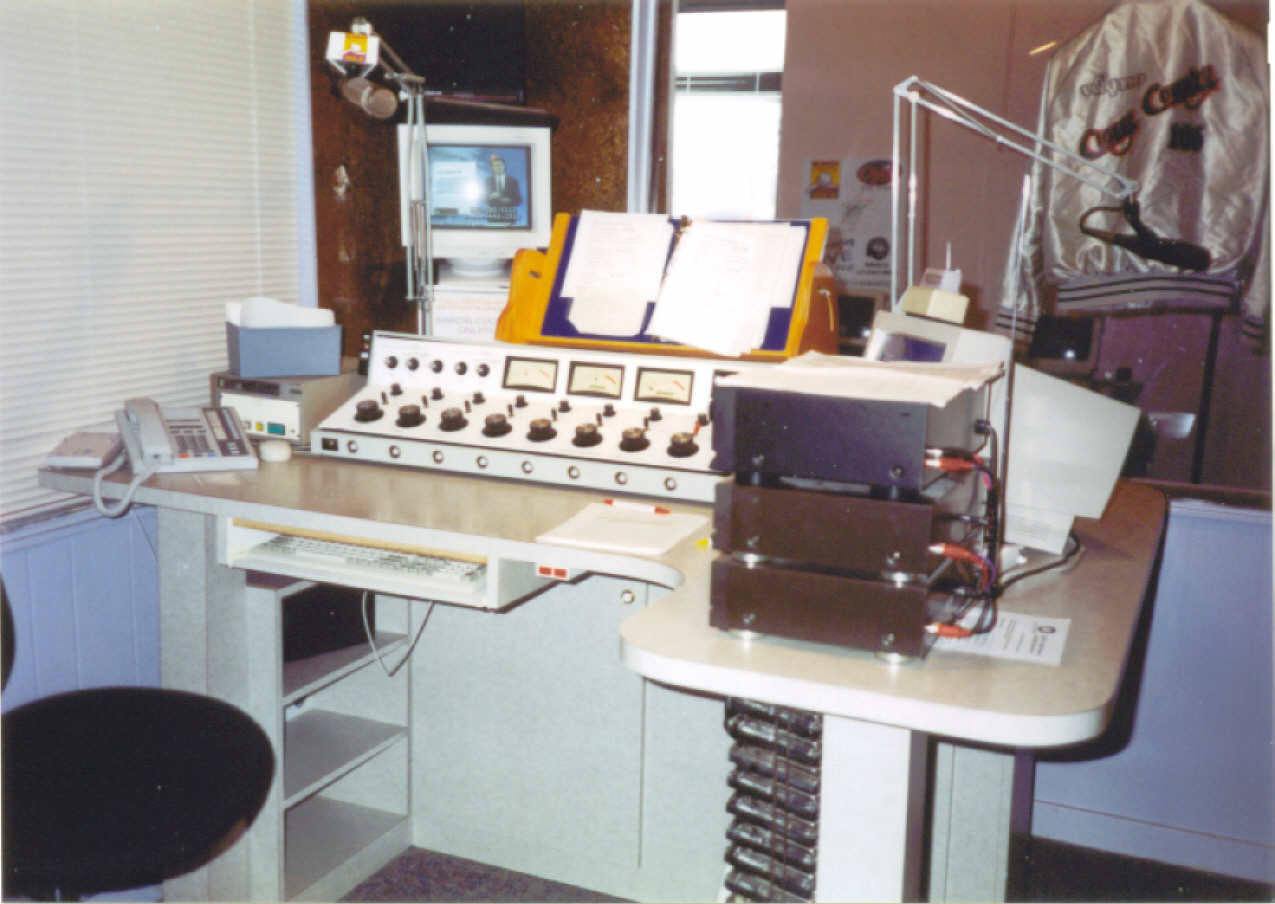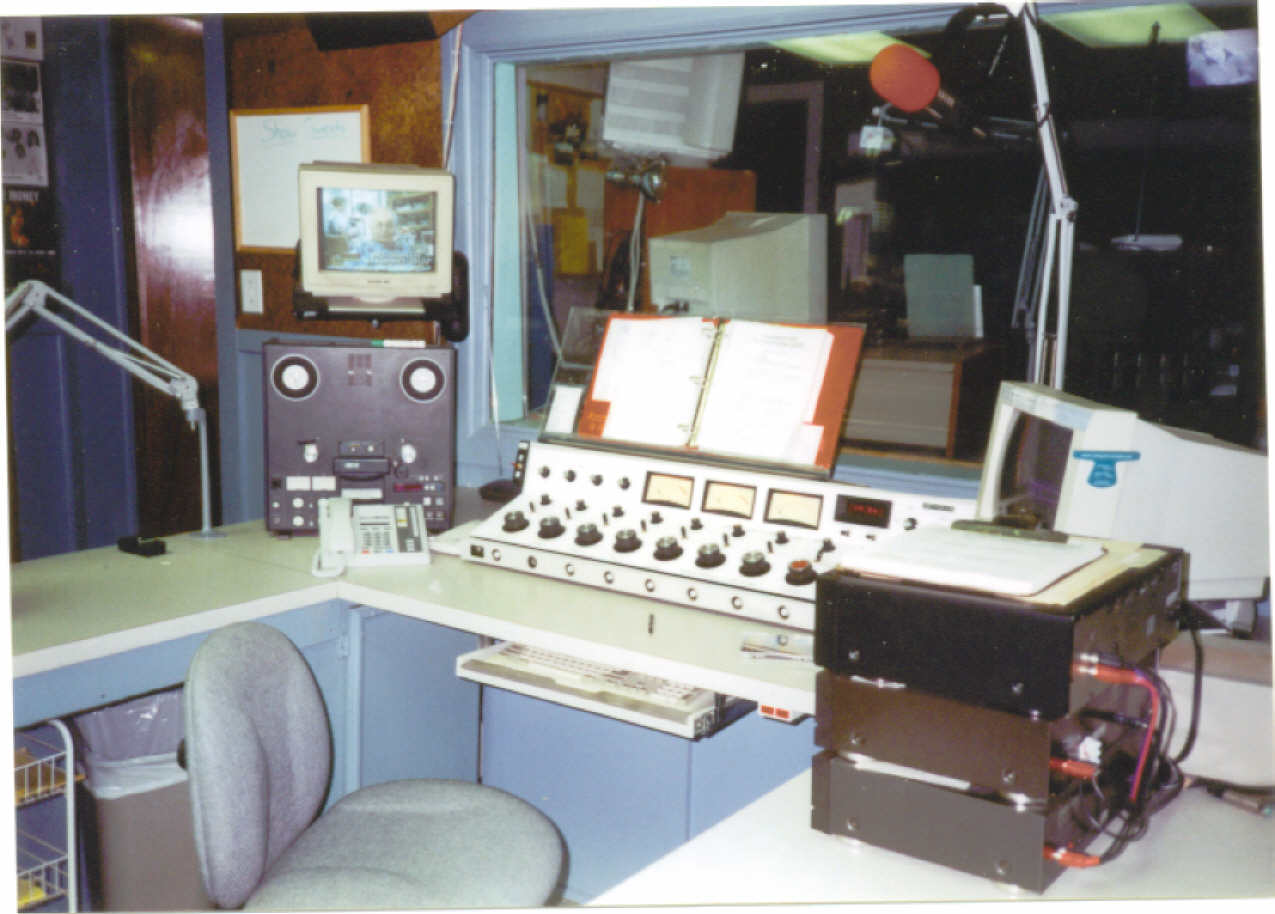 WIEL Studios WKMO Studios WRZI Studios

The three stations, shown above in 2000, were acquired by Ross and Linda Becker's Basix Communications shortly before I got hired. In the last few years they have added two more stations, WTHX 107.3FM and the aforementioned WXAM 1430AM, but not before the tiny 1950 building had been absorbed by Commonwealth Broadcasting. In late 2006, The stations moved to a new location 2 miles away in the Helmwood Plaza. It is only the second home for the two older stations, WIEL and WKMO. The photo below shows the new studio for WRZI that it shares with WXAM . What is unusual to most is the fact that with automation and computerization these days, more than one station can be controlled from one computer. Scary, isn't it? Especially if your head is still stuck in the era of turntables and cart machines. Additional photos to come.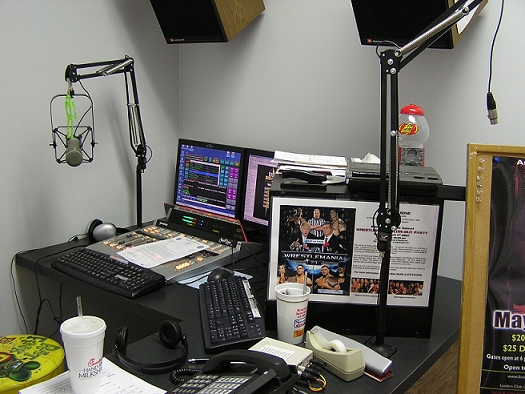 Current studios for WRZI & WXAM

*************************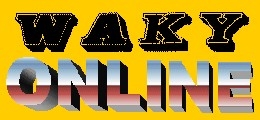 in John Quincy's 79WAKY.com and 1080WKLO.com tribute websites. If you missed these two cross town Louisville rivals in the 60's and 70's, you missed one of the most spirited, quality rivalries you're apt to find anywhere. I'm honored to be able to keep tabs and be acquainted with my 'heroes' from back in the day. In August of 2005 the love I had for and the memories of WAKY, fueled by my heavy involvement with 79WAKY.com and coupled with my general disgust with current terrestrial radio prompted me to invest time, research and money and launch WAKYOnline, an internet radio station serving as a tribute to the Super 79. The playlist focuses mainly on the 70's, which is when I listened to it, but also included is music from the 60's, but we try not to play the ones overplayed by the Louisville area 'oldies' stations. Also thrown in are a few gems from the late 50's...basically whatever received airplay on WAKY. Also included are airchecks as well as current liners from disc jockeys who made Kentuckiana radio standout.

On April Fool's Day of 2006 I was privileged to visit and have an interview with Dude Walker and the Duke of Louisville, Bill Bailey, who I visited again in September. Pictures from both visits have been added below and both interviews can be heard on WAKYOnline or by going to a link on 79WAKY.com. And in February of 2007, with the input from some former colleagues and past local deejays, I took and acted on a suggestion from John Quincy, curator of tribute websites like 79waky.com & 1080wklo.com, and launched WIEL Information Radio, the newest of radio tribute websites...one which focuses on the Top 40 years of WIEL, of which AM 1400 excelled in serving Elizabethtown and Hardin County. Add to that, 14WIEL Online is now 'on the air', and is an internet tribute station to the music years of WIEL.

It's unusual to think I've managed to keep my interest in radio after remaining part-time for 29 years (off and on), but you ask ANYONE in radio, part OR full time and they'll tell you the same thing. Once you get the bug, you cannot shake it, no matter how hard you try. For the most part and for most people, radio is more than a job...it's a calling. And if you're doing what you're called to do and enjoying it, you are truly blessed, whether it's full-time or part-time.
I'll see ya on up the dial...
Radio Links:
Columbia School of Broadcasting
E'town's Best Rock 101.5 the Point
Other Links:
John Quincy Radio Tribute Sites (:34)
FirstLine Specialty Advertising

*****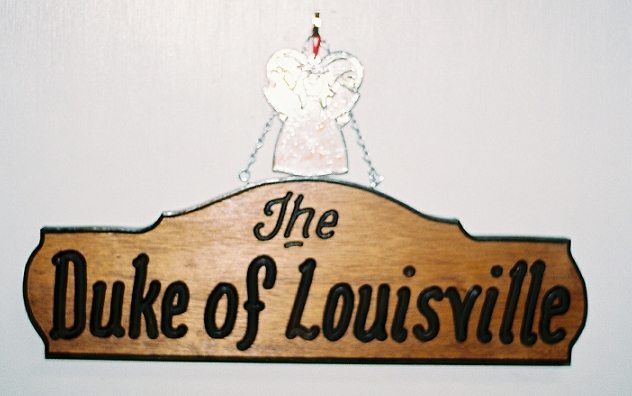 Bill Bailey Tribute photos!!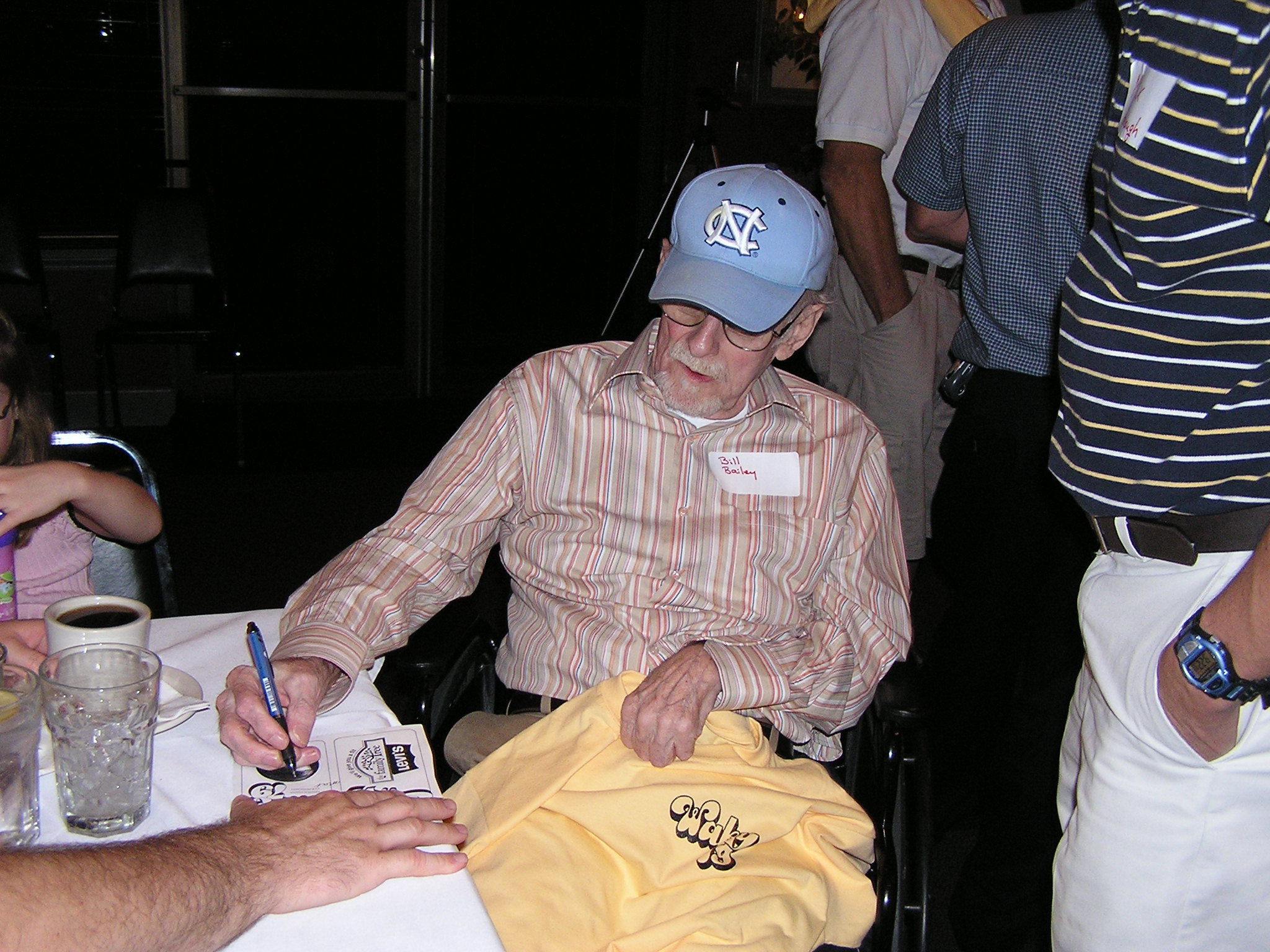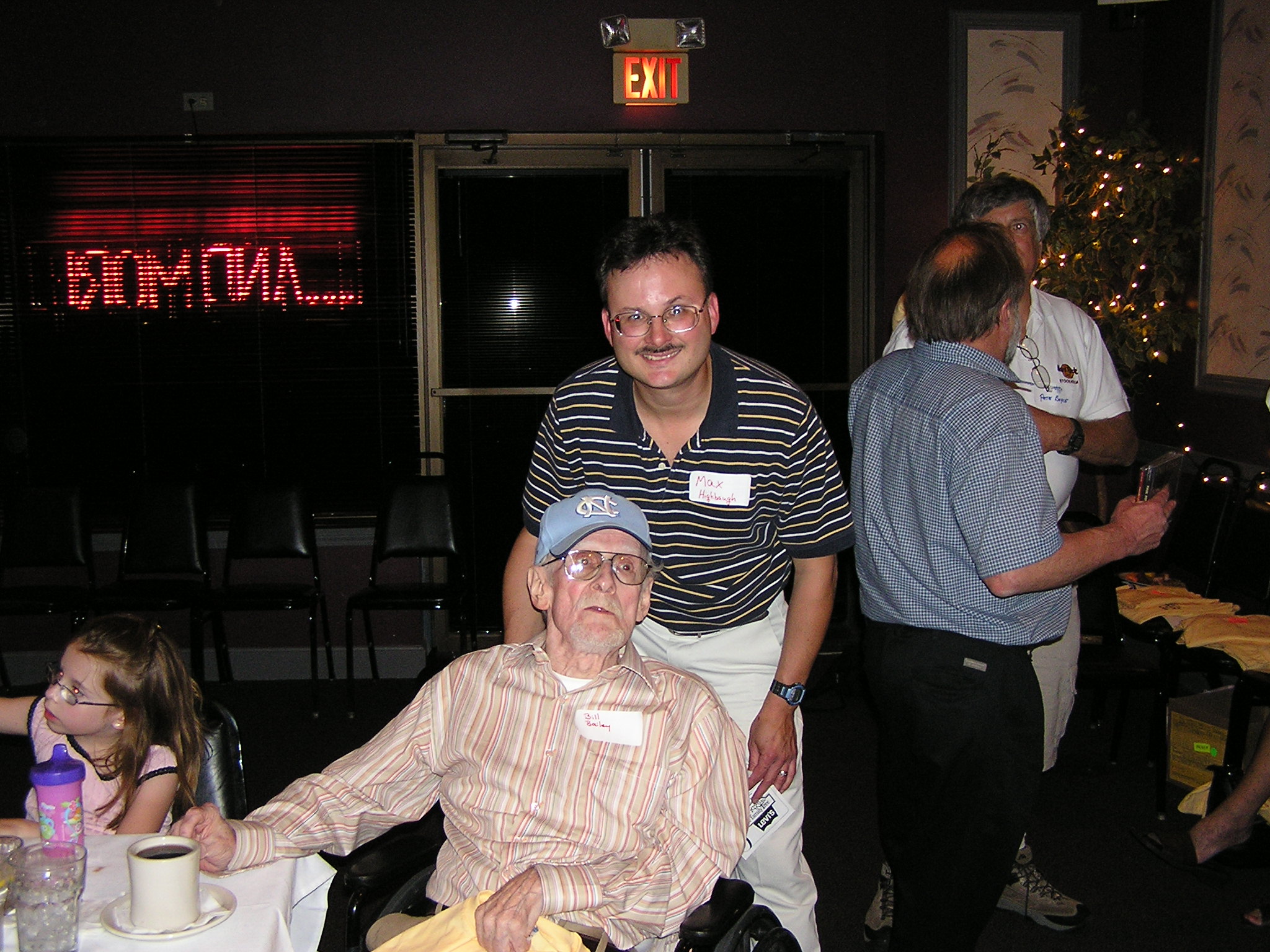 2005 WAKY-WKLO Reunion & Bill Bailey Tribute!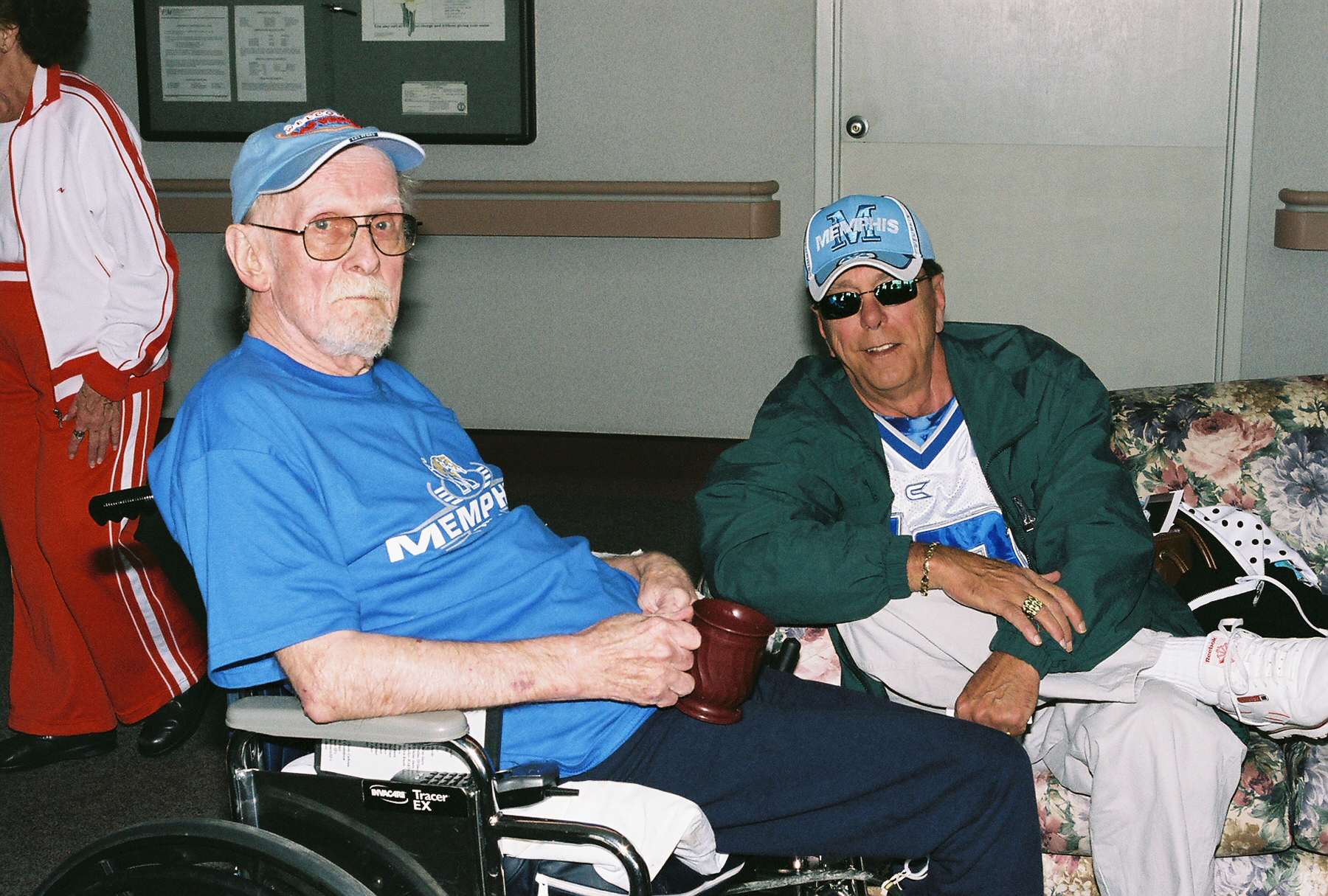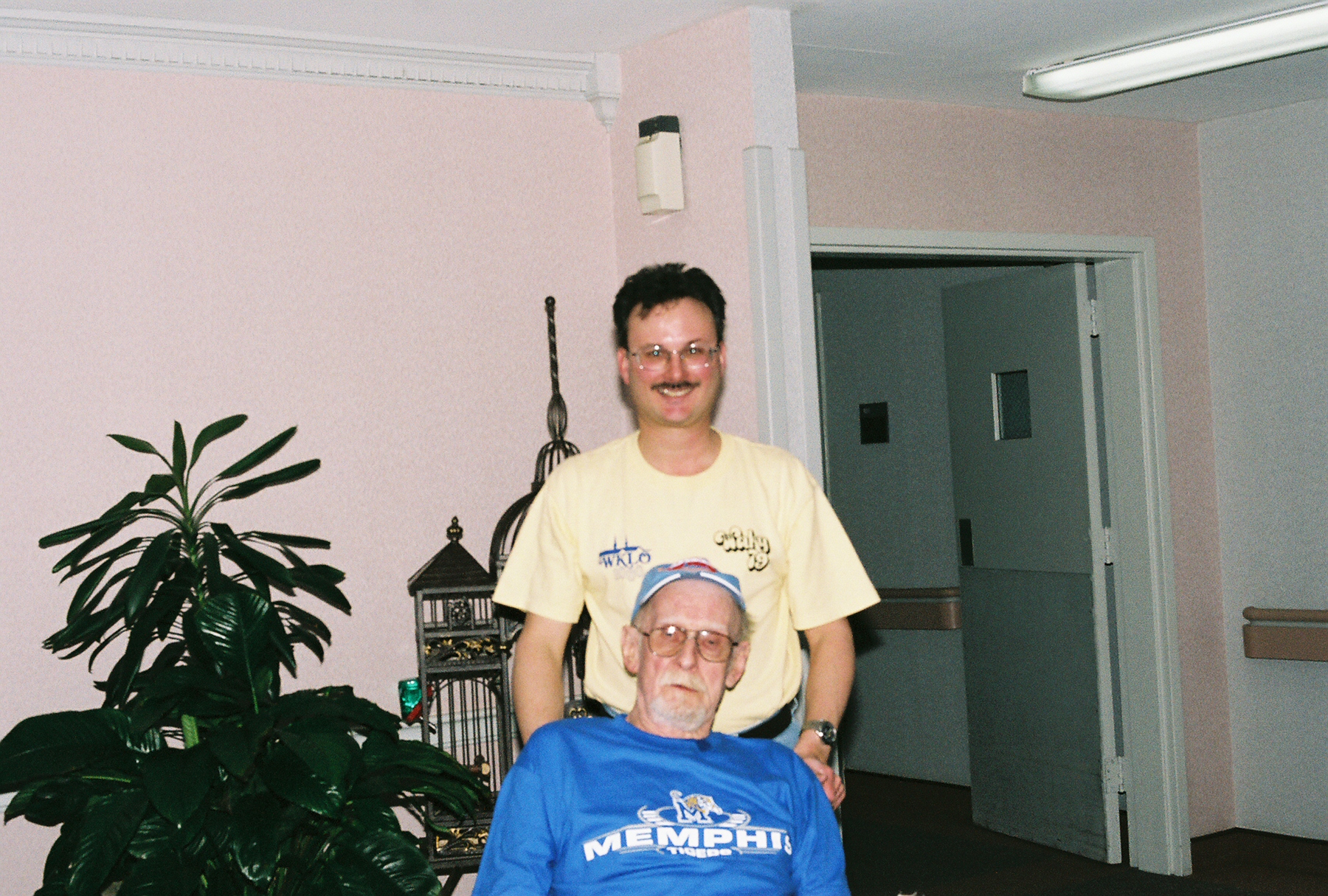 A Saturday afternoon with the Duke and Dude Walker!
April Fool's Day 2006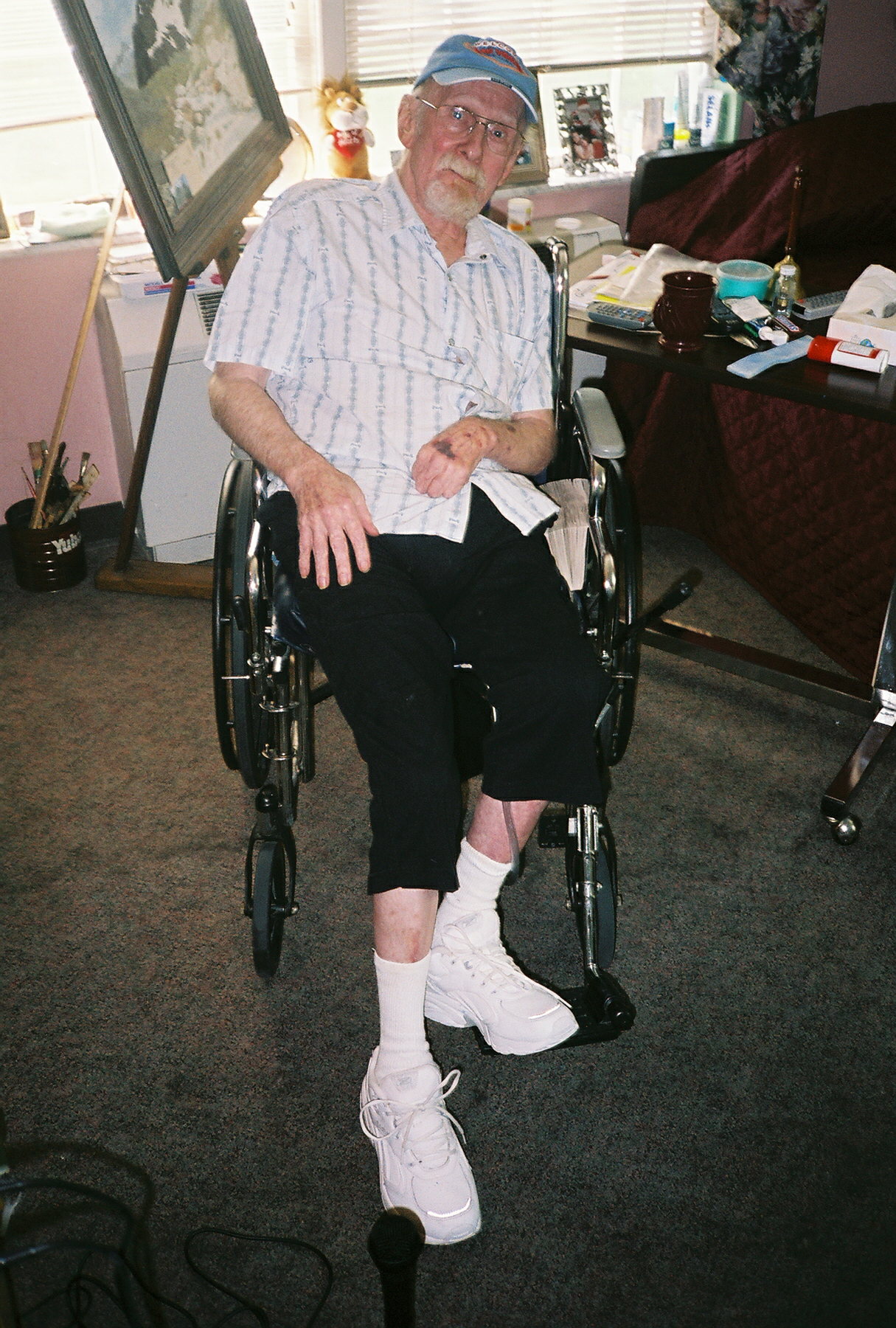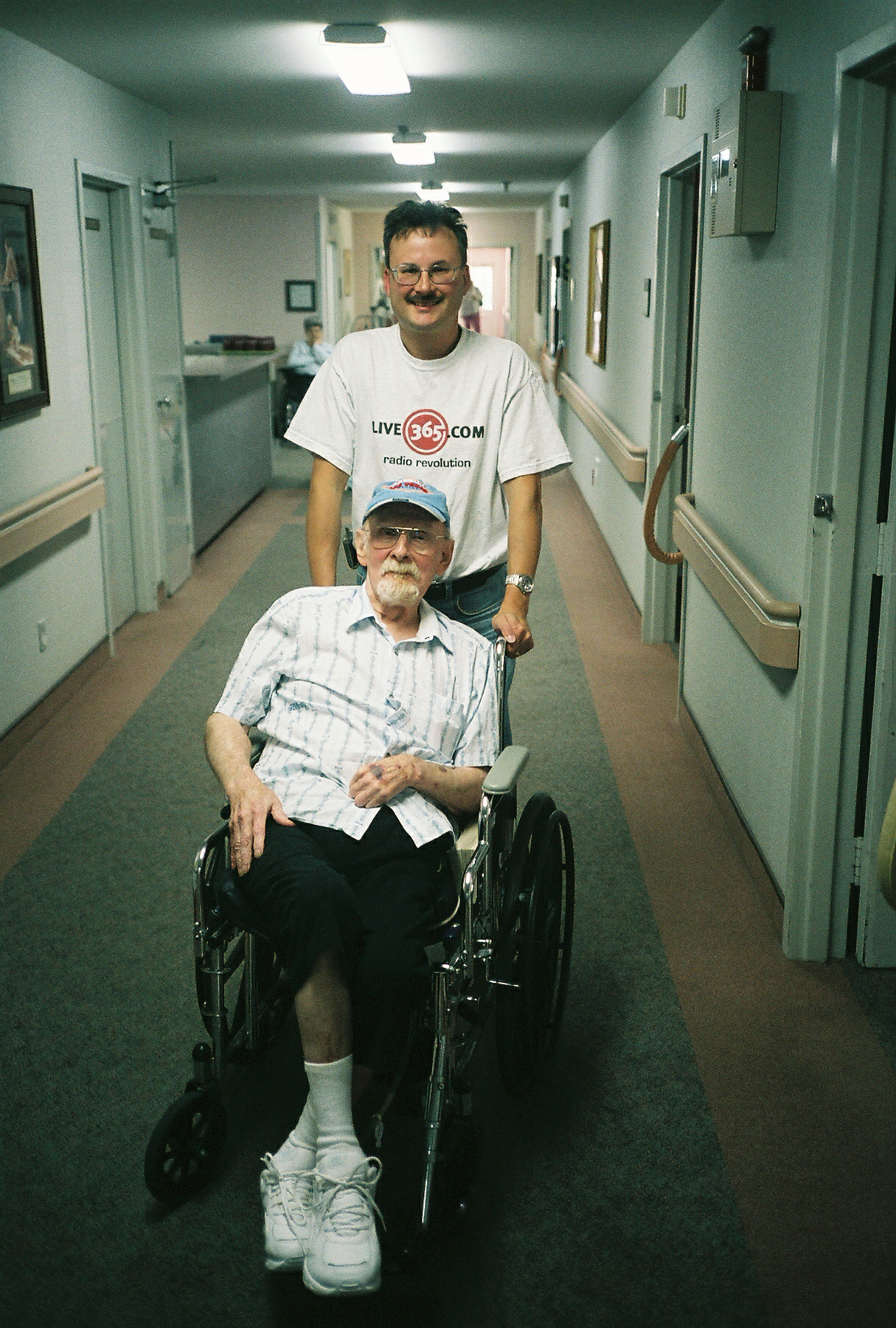 Bill Bailey at Friendship Manor September 2006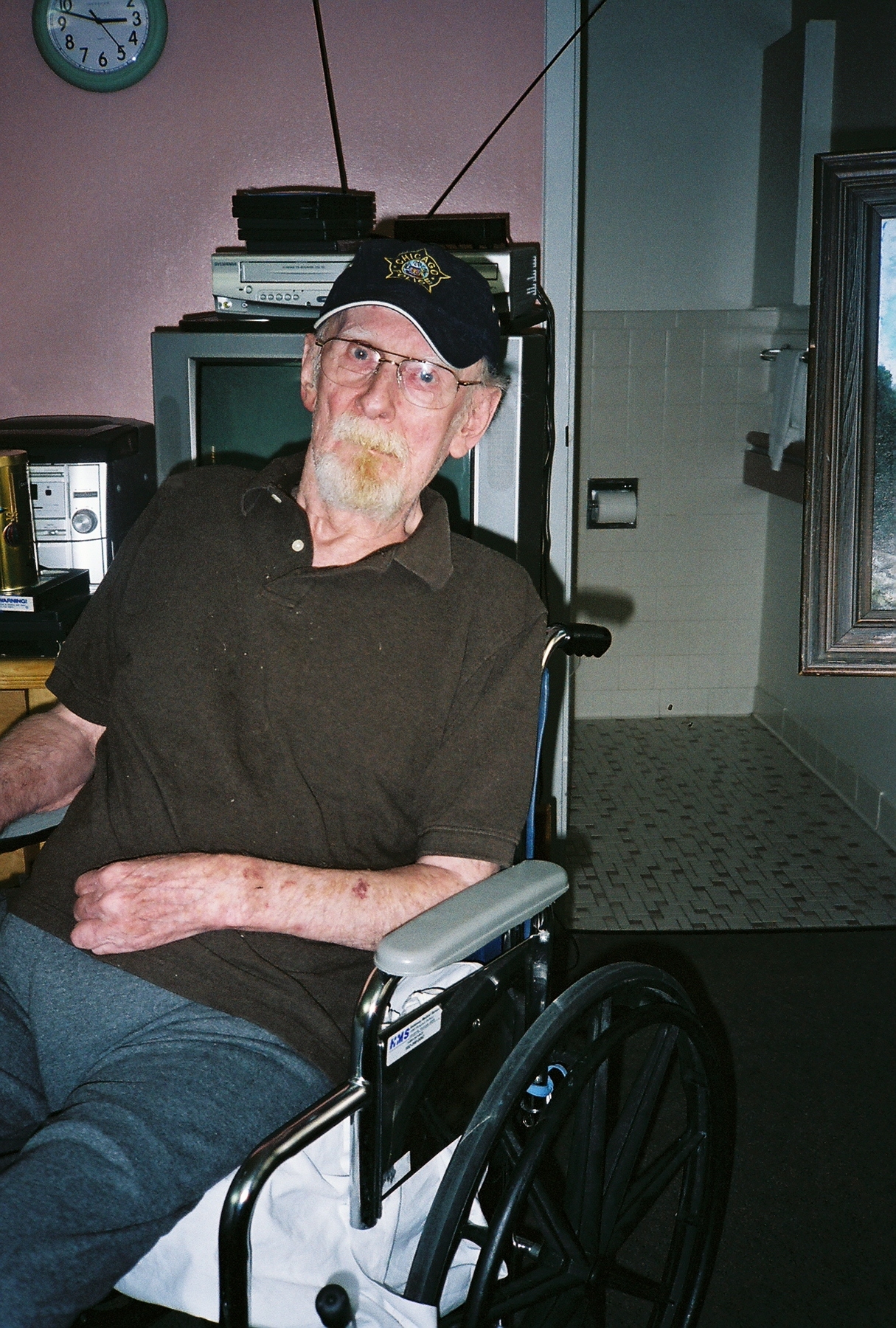 Bill Bailey at Friendship Manor Christmas 2006

Photos from the 2006 WAKY-WKLO reunion!!!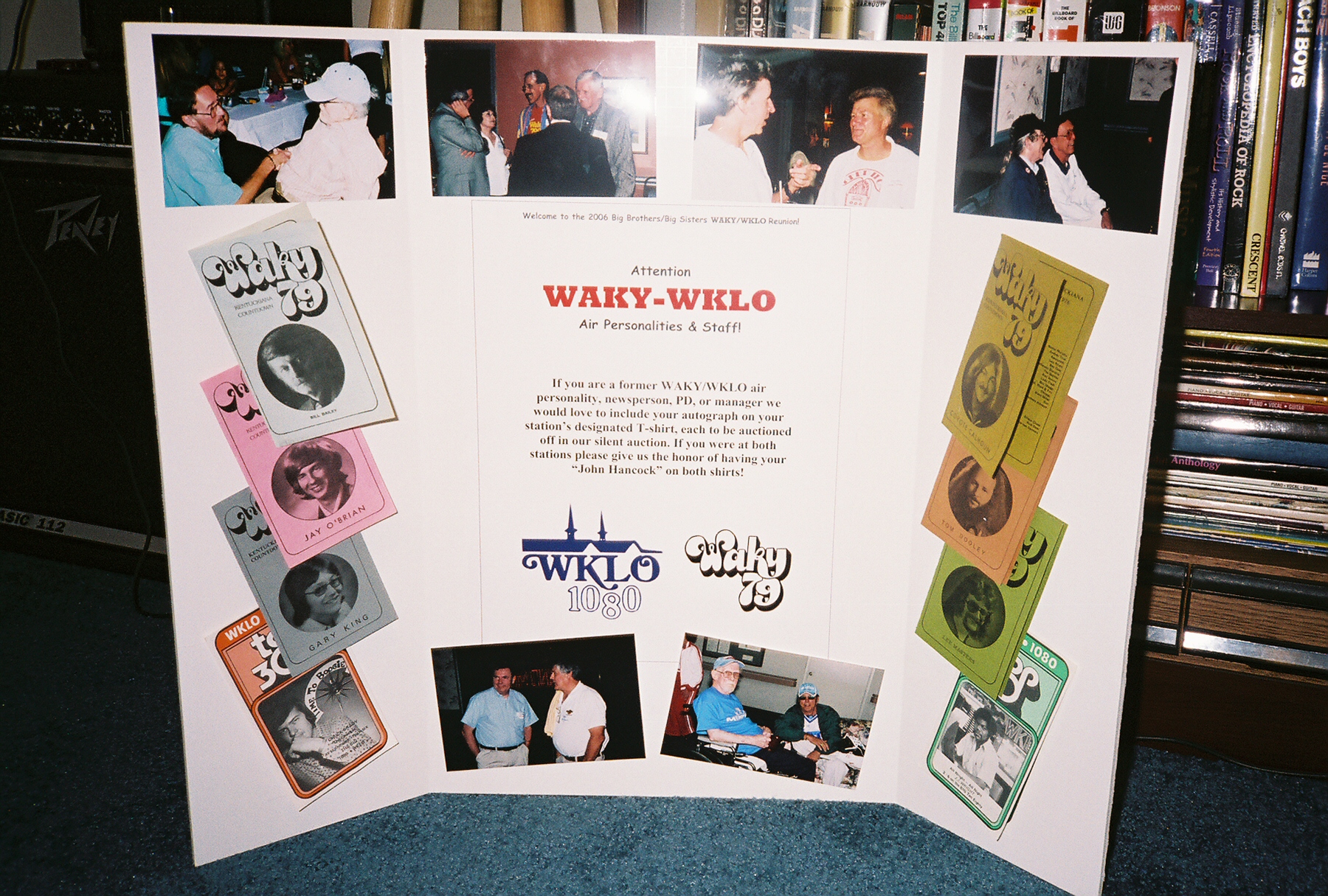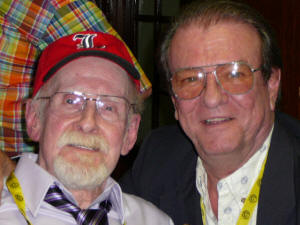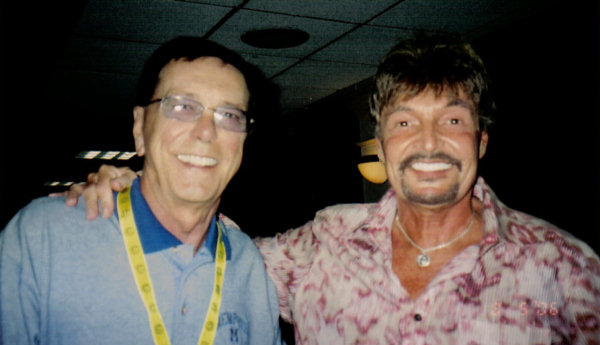 Bill Bailey & Bob Todd Dude Walker & Coyote Calhoun

| | |
| --- | --- |
| Dude Walker | Tim Tyler |
| Mike Griffin | Mason Lee Dixon |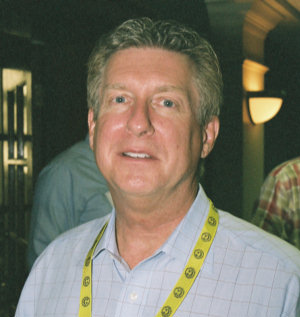 Jason O'brien

Johnny Randolph with Louisville's Best Program


Program Director Award


Jason O'brien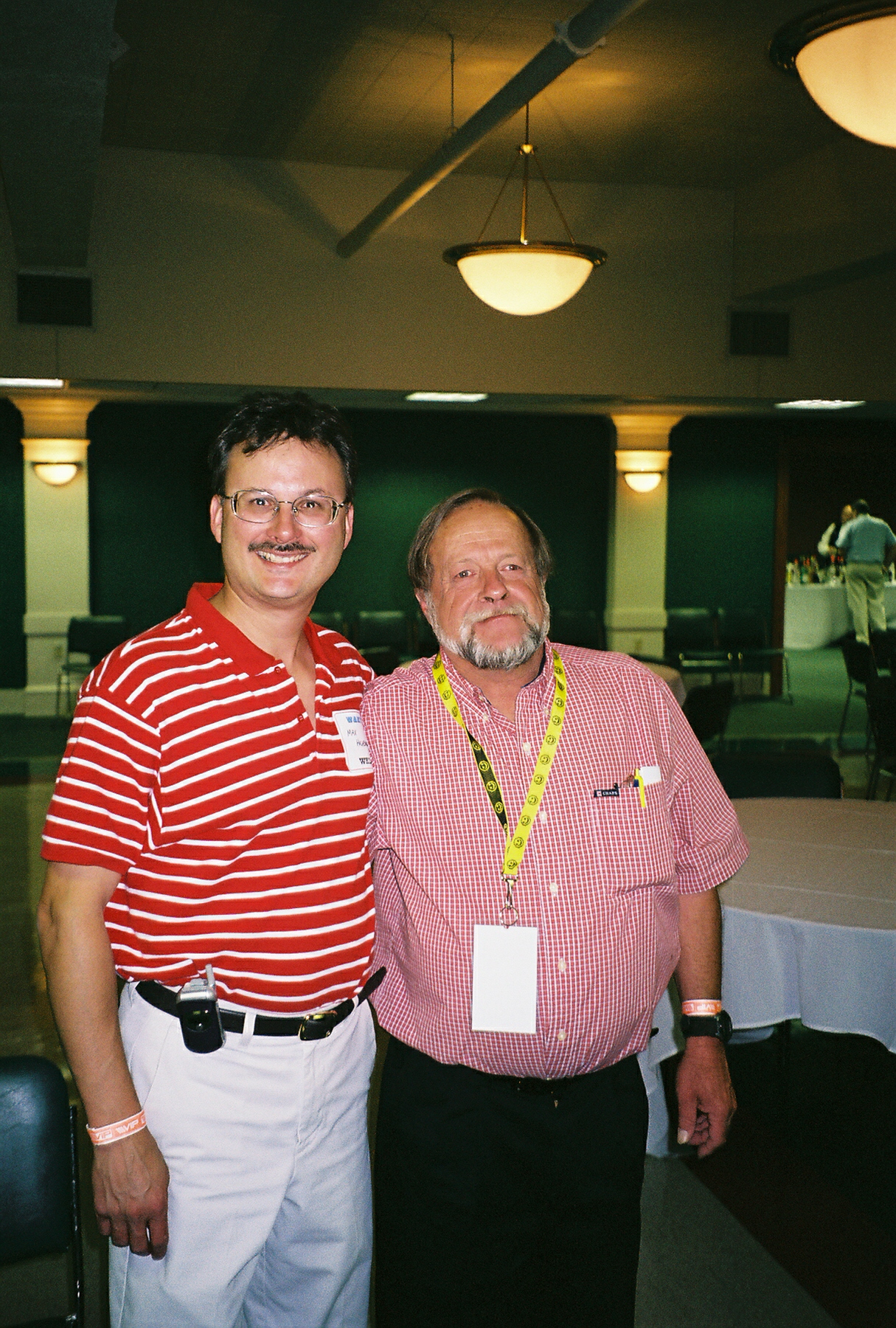 Rudy Ratfink (Ben Pflederer)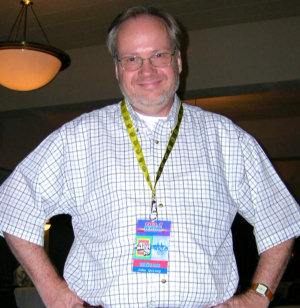 Honorary WAKY & WKLO Employee John Quincy!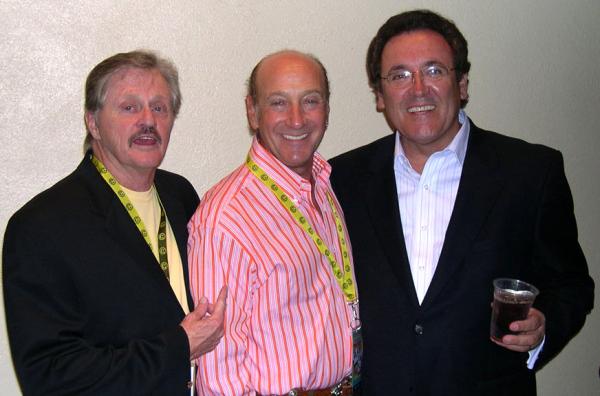 Gary Burbank, Marty Bass, Steven Lee Cook


Click on the image below to hear a commercial for the reunion!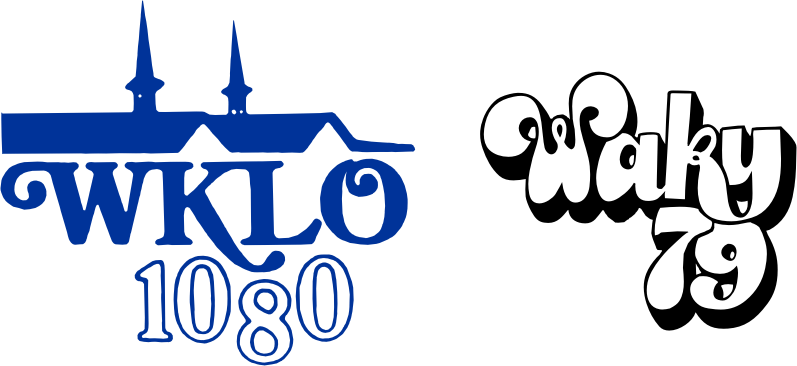 Original WAKY-WKLO T-shirts...Get 'em here...and only here!
Or you can get individual WAKY or WKLO shirts & other COOL stuff with the same logos as above right here!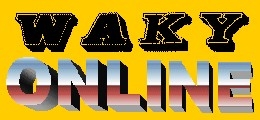 Russell Stonier-Hamnett 1937-2006

Site Designed by Max Highbaugh
All Rights Reserved